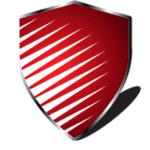 World Safe System, our intuitive Web, Android and IOS interface, allows companies with a duty of care towards their employees, subsidiaries, or subcontractors, access to our risk management platform.
Tracking
Travel Management
Mass Notification


 Effective crisis management



Alerting System



Geofencing



Safety check



Real-time tracking of your vehicles and goods



Encrypted Communication



User Friendly Application
We have designed and developed this IT solution, installed on our dedicated servers and hosted in our own operations centre.
The solution is completely autonomous and guarantees you an optimum level of digital security.