Founded in 2004 by Ioan and Isabelle Plesca, Praetorian Trajan quickly finds its place within a competitive environment thanks to rigorous management and specializes in securing television sets.
Accompanied by its first clients, the company expands its activities to the surveillance and security of industrial sites, establishments open to the public and office buildings, while maintaining controlled growth.
Established since its creation in Bry-sur-Marne, it operates today on a national level.
Praetorian Trajan maintains its development on two major axes: the consolidation of its position towards its regular clients, businesses (B to B) and, then, the progressive opening of its services to individuals (B to C) by offering them Central Monitoring services and Tracking services, Training or even Secure transport of people.
Central monitoring & Video Surveillance
Whether you are a private individual or a professional, protecting your home, business, vehicle, goods or employees becomes a necessity. In addition to the general security system put in place by the police, an entrepreneur or an individual can turn towards Central Monitoring, Video Surveillance, and Tracking.
Find out about our services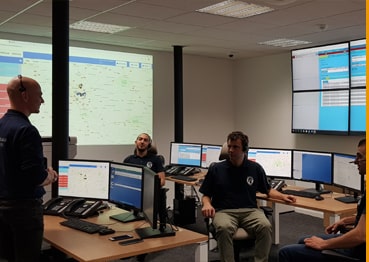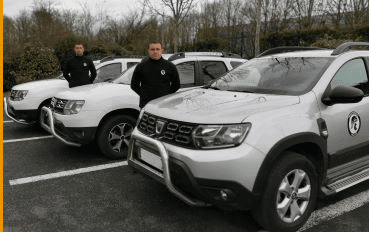 Secure Transport of High-Value Goods
Praetorian Trajan offers an escort solution called "SAFE ESCORT" that meets the growing needs of SUPPLY CHAIN players.
After several years of continuous innovation, we are now offering our clients tailor-made services, allowing a structural risk mitigation and cost control while improving the duty of care.
Based on a regularity of a regulatory and insurance system, SAFE ESCORT represents the combination of four essential parameters of the proposed security chain :
Mechanical protection



Electronic protection



Cyber protection



Operational capacity and performance of our agents


Given the constant evolution of threat, in order to improve our performance, these four parameters are constantly adjusted. Our methodological is completed by continious investment in R&D, in line with the growth of risk.
Specific Services – Event
Beneficiating from more than 15 years of experience, our strategic position has been built up over time. From a sale, human resources, operations, and accounting point of view, we have chosen to permanently maintain a management rate higher than usual ratios. For us, this effort is essential in order to be efficient and effective in the management of events.
This approach eases our capacity for absorption in the event of a substantial increase in the volume of business.
Here is a concrete example :
Usually, we employ 140 full-time permanent employees. During the Women's Football World Cup in 2019, we ensured the safety of goods and people at 6 fixed sites in Paris, and during the travel of TV teams to 8 other cities hosting the games. For 45 days, we grew to 380 employees, an increase of 271% in the workforce.
The event involved a significant increase in the following missions :


Security and safety audit prior to and during the event



Prefectural authorisation giving the right to practice on the public venues



Management of a pool of quality employees, at a national level



Creation of employment contracts, service cards, and mission orders



Daily management of FIFA accreditations



Administrative staff management



Specific dedicated training for 11 types of position



Event planning with 87 schedule changes within 45 days



Logistic organization (vehicles, travel, accommodation, restoration, management of equipment and clothing, etc.)



Estimates of costs and invoicing



CNAPS (Private Security regulatory Agency) control on-site and at head office (having given rise to no comments or sanctions)
Type of specific services in which we excel :


Securing general shareholders assemble, sport and cultural events, conventions, private parties, and during internal crises



Counter-intelligence



Quality control and audit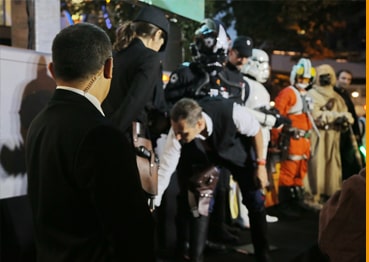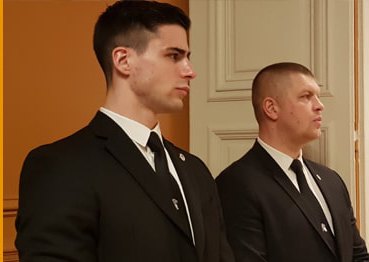 Manned Guarding
Praetorian Trajan's core businesses, human surveillance, and manned guarding are the foundation of its growth and allow it to maintain a high level of competence.
The choice of qualified agents who are able to intervene under very short deadlines contributes to proposing solutions adapted to the needs of each client.
Since its creation, Praetorian Trajan has gained the trust of industrial, banking, hotel, and logistics partners, who find in this reactive corporation the opportunity to control their costs and to cope with activity peaks.
Fire safety
With a strong implication in the security of television sets, Praetorian Trajan has a level of expertise recognized by the actors of the sector. We provide this type of service for establishments open to the public, tertiary sites, banking establishments, logistics sites, and production and manufacturing units.
One of our main assets is the fact that our agents are trained within our Training Center. This allows us to better control all the levels of production of our services.
We attach great importance and closely follow regulatory, technical, and insurance developments, in order to optimize, at all times, our services to client needs.